Yoga is a discipline that includes physical, mental, and spiritual practices that help you achieve the ultimate goal. Exercising with friends or family is the best way to enjoy your time while keeping fit. Whether you plan to exercise at home or outside, you will need a yoga mat. That's why we have decided to gather some of the best DIY Yoga Mats for you. These mats are less expensive, easy to make, and will help bring out your creative side. This article will give you some tips on how you can make a DIY yoga mat that will suit your needs in the best possible manner. If you are a yoga lover, this is the best project to try out. It's easier to make and will give you a good experience.
This article has covered 21 DIY Yoga Mat projects that won't take much time or money to complete. From this article, you will get step-by-step tutorials for applying adhesive fabric to your yoga mat for best results. With these DIY yoga mats, you'll be able to design a durable, non-slip, and stylish mat that is uniquely you. Choose your favorite color and print, or even use an old towel to create a one-of-a-kind masterpiece that will serve you well in your practice. All you need is a little patience, and you will surely not burn a hole in your pocket!
DIY Yoga Mat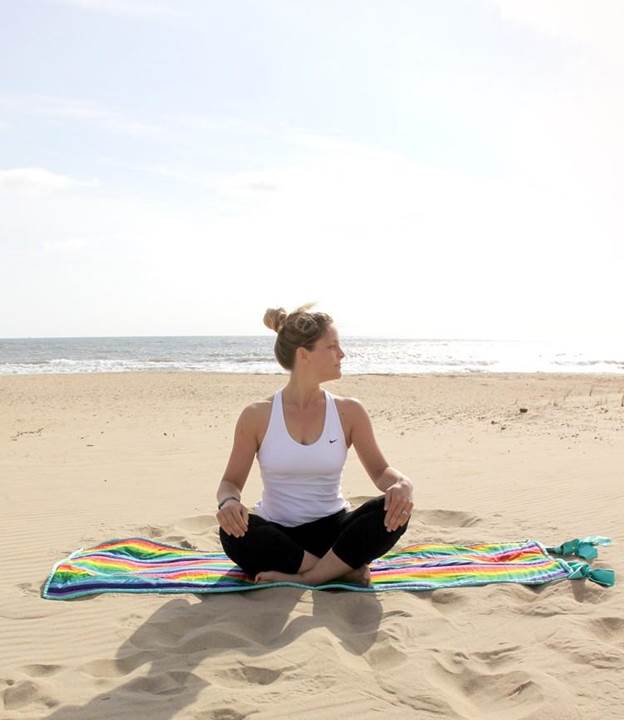 Do you love doing yoga but hate the germs that come with shared equipment? Or do you prefer to get creative with your own drawings? This DIY yoga mat is just what you need. It's made of cotton material, comes in a variety of colors, and features a specially designed non-slip backing so it won't move around as you exercise. Make it perfect for you by adding drawings, decals, or anything else that gets your heart beating.
How To Make A Homemade Yoga Mat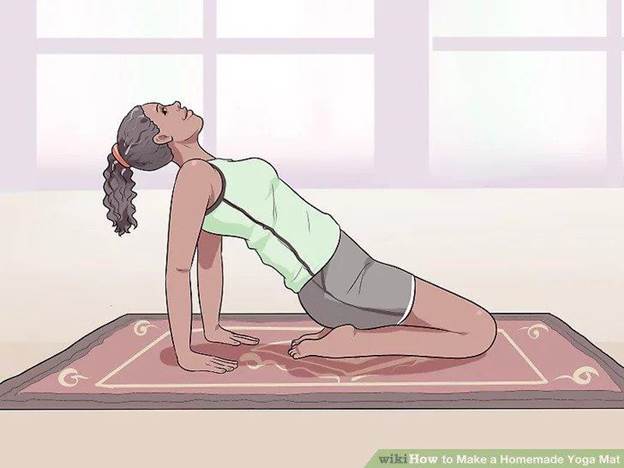 When it comes to our yoga mats, we all have unique and different desires for them. If we could get a completely perfect yoga mat that caters to our needs, then we would be able to control the feeling and pleasure of every yoga practice and exercise session in which we engage. Even if you find the right type of yoga mat, something can still be wrong with it. This is where you need to think about making your own customized one. Well, you are in luck because this article is going to give you some tips on how it is done.
DIY Yoga Mat Alternatives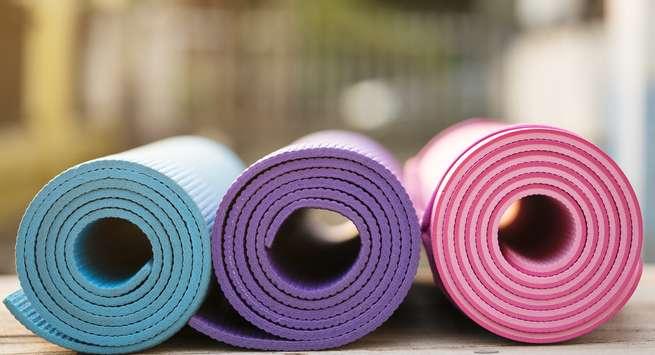 You need a yoga mat for your exercises, or you can go the DIY way if you have some leftover items around the house. According to experts, you can get a DIY belt from old clothes and tie them together, and you have the alternatives to a standard mat. There are also other alternatives that one can choose from, and we are going to look at them closely to decide which one is best for us. Try this simple tutorial for a comfortable and inexpensive DIY yoga mat made from a throw rug or a long yoga mat that works great for your taller friends. Depending on the look and feel you want to create, you can even use chic printed fabric or recycled materials.
DIY Yoga Mat With Unique Prints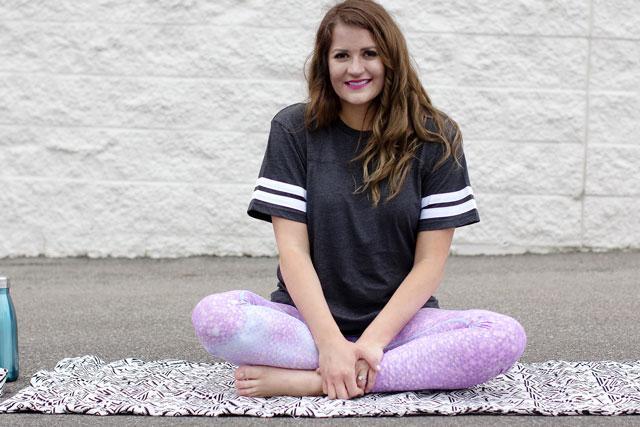 It's time to sew your yoga mat because winter is coming, and a lot of people will be spending indoor hours trying to get fit, especially after the holiday. This will give you that extra time you need to keep up with some other goals that have been lying on your list since last year. Winter is great for sewing, and it's never too late to take up this energy booster. You can do so by using the DIY yoga mat material. All you have to do is learn the steps that will guide you in making your own mat.
How To Make A Yoga Mat Holder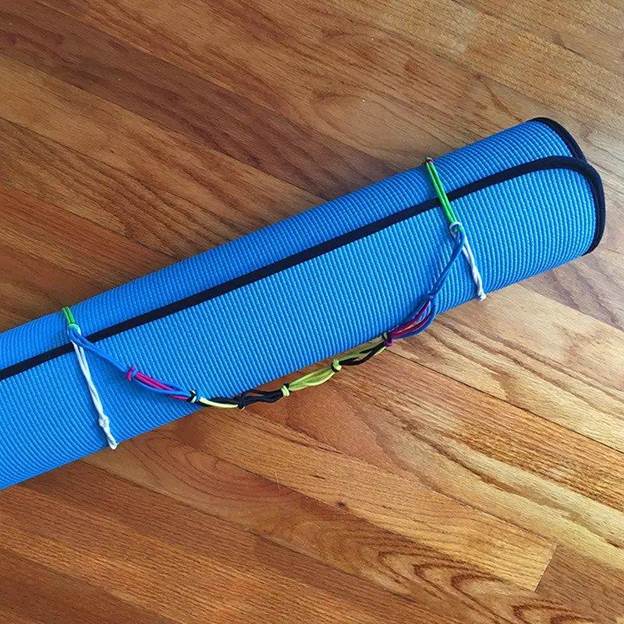 You may think about how you will travel around with your yoga mat when there is no bag. It is not a big deal. Just make your own yoga mat by yourself and that too by using the simplest of materials. The best part here is that you can customize the strap length as per your requirement. This strap is easily adjustable, which makes it appealing to most yogis.
DIY Yoga Mat With Unique Sewing Pattern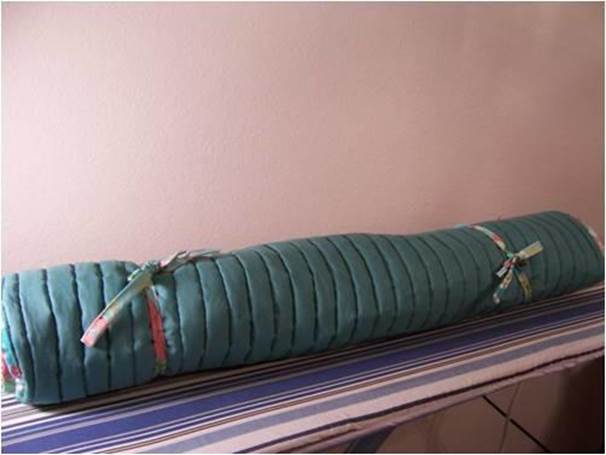 Do you have a yoga mat that must be washed in the machine every time this happens? Well, not to worry, we give you innovative ideas on how you could create a DIY Yoga Mat using old clothes and stuff lying around. Once this is done and has been washed, it is easy to roll them up. Of course, you can use it to get good reviews while you walk out with it. It is a perfect gift for your friends and family since it looks very adorable.
How To Make Your Yoga Mat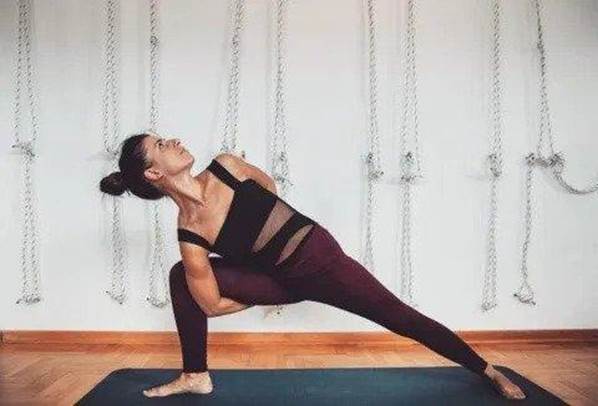 You're going to need a piece of cotton fabric, non-slip fabric, and craft glue. You basically want to cut the cotton fabric to the size you want for your yoga mat. Once done that, apply the craft glue to one side of the cotton fabric and then place the non-slip fabric on top and let it dry for about 24 hours. For a detailed tutorial on how to make your cotton yoga mat, check out this detailed guide!
DIY Yoga Mat Bag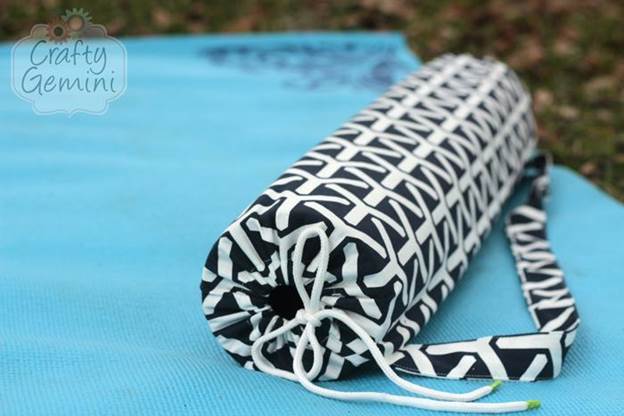 This DIY Yoga Mat Bag is so beautiful! White and black, this yoga mat bag gives you a clean, professional look. Not only is it beautiful, but it's beyond easy and takes less than 30 minutes to make! With its drawstring closure, inconspicuous shoulder strap, and gorgeous black-and-white fabric pattern, it's the perfect addition to your yoga routine.
DIY Macrame Yoga Mat Bag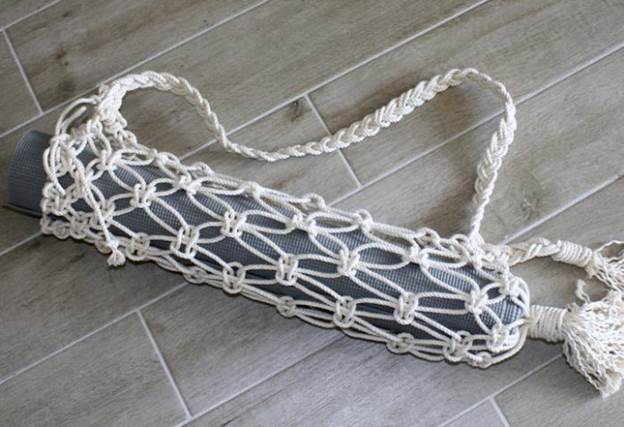 This yoga mat bag features a stylish hand-knitted look and is perfect to keep your yoga mat clean and dry while in style. The drawstring closure keeps the bag closed and secure, while the inner lining is great for storing your essentials. For this DIY Yoga Mat bag, you will need only 3 items; a cotton rope, tape, and scissors are the only requirements. The wrapped knot from top to bottom is what makes this DIY yoga mat casing outstanding!
How To Clean A Yoga Mat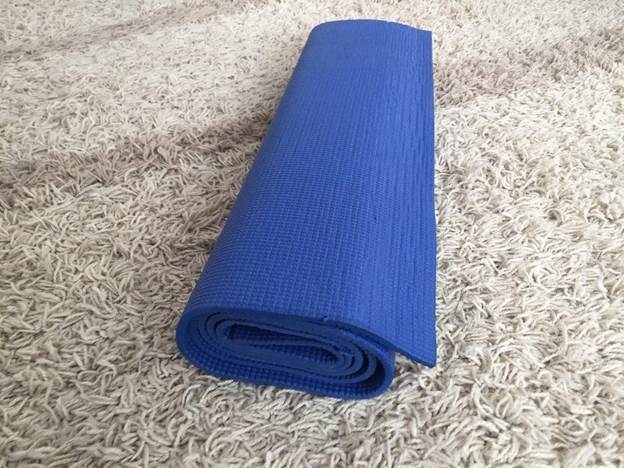 The first thing is to roll out your yoga mat, preferably on the floor or bed. It is easier to clean it that way. Use a towel or cloth and pour some mild soap over it. Take the soapy cloth and wipe the top part of your mat. Start wiping from top to bottom, which means beginning with your hands and feet areas. Do not scrub very hard but just spread evenly using small circular motions. Remember to make sure that no amount of soap will seep into your mat, or else you may damage it in the long run.
How To Make A Yoga Mat
Think about a healthy and easy outdoor mat with which you can have fun. It is comfortable, easy to clean, and can be used for various workouts. All you need to get started is some fabric, scissors, and measuring tape. This article will guide you through the steps required to make an excellent yoga mat with features like carrying straps, colored borders, and even your own personalized messages on it.
How To Clean And Sanitize A Yoga Mat
When you practice yoga, you flow from one pose to the next. Meanwhile, your body is creating sweat that leaves germs and bacteria on the mat. If left uncleaned, those germs can cause odors in your mat. Additionally, if you roll up a moist mat and leave it in a closet or gym bag, the moisture can create mold and mildew growth. But don't worry—a little bit of cleaning every now and then prevents most issues. With this easy and inexpensive method to clean and sanitize your yoga mat, it'll smell as fresh as new in no time!
How To Build A Yoga Mat Holder
If you love doing yoga, this DIY yoga mat holder is a must. Never worry about your yoga mat rolling up or being in the way again! It is easy to make and will look amazing in your home gym or fitness area. It does not take much to build this yoga mat storage holder. You will just need to first measure the size of your mat; get a piece of pine board and then cut it with a fine-tooth wood saw as per your measurement. Sand the edges of your wood, add two hooks and then you will have a very simple but great way to hold your mats in place.
How To Make Yoga Mat Bag For Old Jeans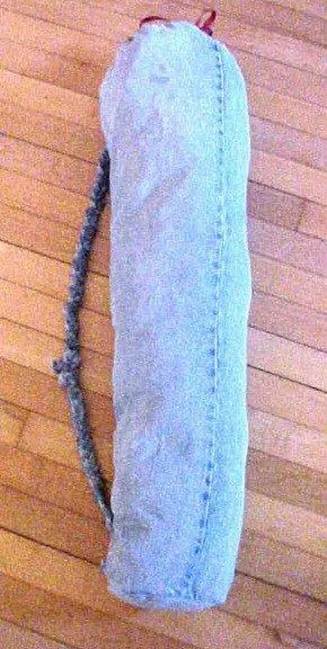 For all you yoga lovers out there, this old jeans bag tutorial is for you. We've got you covered on using your old jeans to create a really cute and practical bag for your yoga mat. Whether it's for the gym or just taking your yoga gear with you throughout the day, this bag is just perfect! You can simply make a yoga mat bag. Using old jeans, it's easy to sew one for yourself and all your workout friends free of charge.
How To Make A Yoga Mat Sling
Are you on the way to a Yoga class but still packing your Yoga mat? Well, that can be an easy task. You can easily make a sling for your mat rather than just carrying it away in your bag. How about making a sling for your yoga mat? This way you would not have to carry the mat under an arm or fit your bag into it. The method is quite simple: a strip of cloth with two loops at either end.
DIY Yoga Mat Towel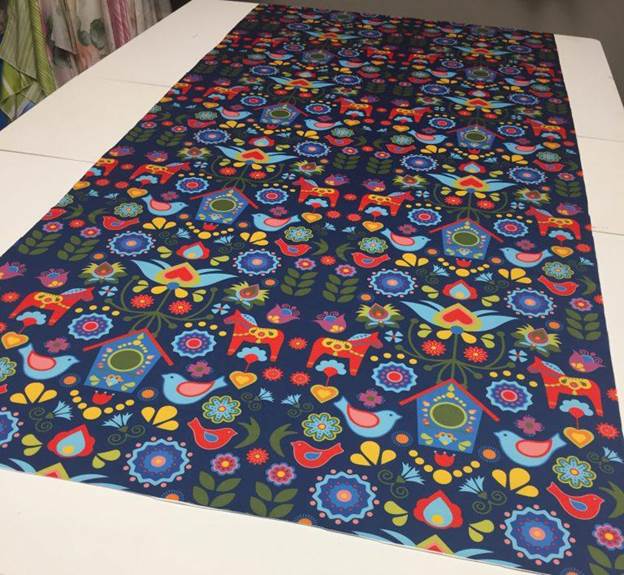 It is a simple and frugal way to make your own personal yoga mat. The DIY Yoga Mat towel can be taken anywhere, it is slip-resistant and travels easily. You will not have to worry about taking someone's sweaty towel, or a borrowed and worn-out one. The best fabric to use for this project is a microfiber terry cloth. Simply cut it to the size you like, use a good quality fabric-safe glue to keep the end secure, and you are all set.
DIY Crochet Yoga Mat Bag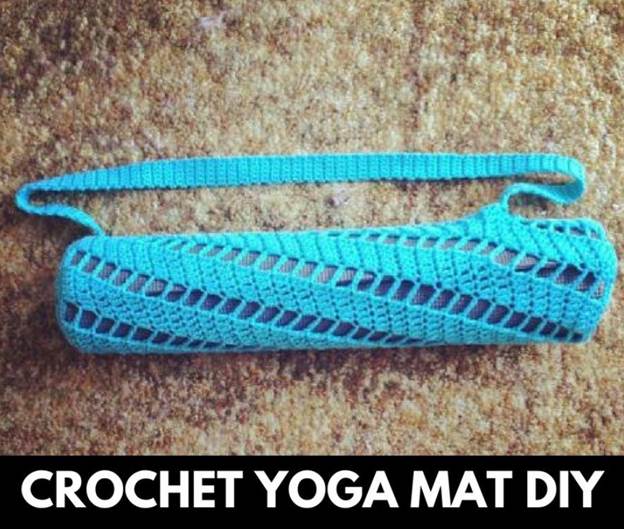 Who says you can't be knitted? You can do it yourself (DIY) crochet yoga mat bag is an easy-to-follow manual for anyone interested in learning how to knit. If you are interested in learning how to do yoga, this guide is a must-read because it teaches you everything from how to set a hook, how to crochet stitches such as the half-double crochet, double crochet, and triple crochet, how to increase your skills and eventually create designs.
DIY Yoga Tote
Okay, we get it. You're a yogi, and your yoga class means a lot to you. You don't want to miss a single second of class loading up on your merchandise, so you plan ahead to make sure you have plenty of water for the practice and clean clothes for when you're done. The DIY Yoga Tote will enable you to consolidate everything in one place—so you never have to miss a second of your favorite class again. This step-by-step guide will teach you everything needed to piece together this multipurpose Yoga tote.
DIY Yoga Mat Bag Tutorial
A yoga mat bag is an absolute essential, yet they're almost never truly awesome. It's so much fun to turn your practice into a fashion statement! This is the perfect easy sewing project because it comes together so quickly and doesn't require a ton of fabric or hardware. You can easily customize the strap by making it longer or shorter, or adding cute embellishments like buttons or appliques. Personalizing your yoga bag will make you smile every time you hit the gym!
DIY Yoga Mat Bag Crochet
Create your own yoga mat bag with this remarkably versatile crochet project. Once you've mastered the pattern, you can use it to make bags for the whole family in their favorite colors. The designs are custom-made to fit all yoga mats perfectly. This is a great way to express your creativity and achieve a unique, one-of-a-kind look that is sure to inspire you. With this pattern, you'll have everything in the palm of your hand, literally!
DIY No-Sew Yoga Mat Carrier
If you are ready to stop worrying about getting your yoga mat or your yoga strap or whatever it is you need, then you're in the right place because we will show you how to create a no-sew DIY Yoga Mat Strap. This is a project that we created with the idea to avoid sewing. It only takes about 30 minutes for assembly and once it's finished, you'll have a great strap for your yoga mat to sling over your shoulder.